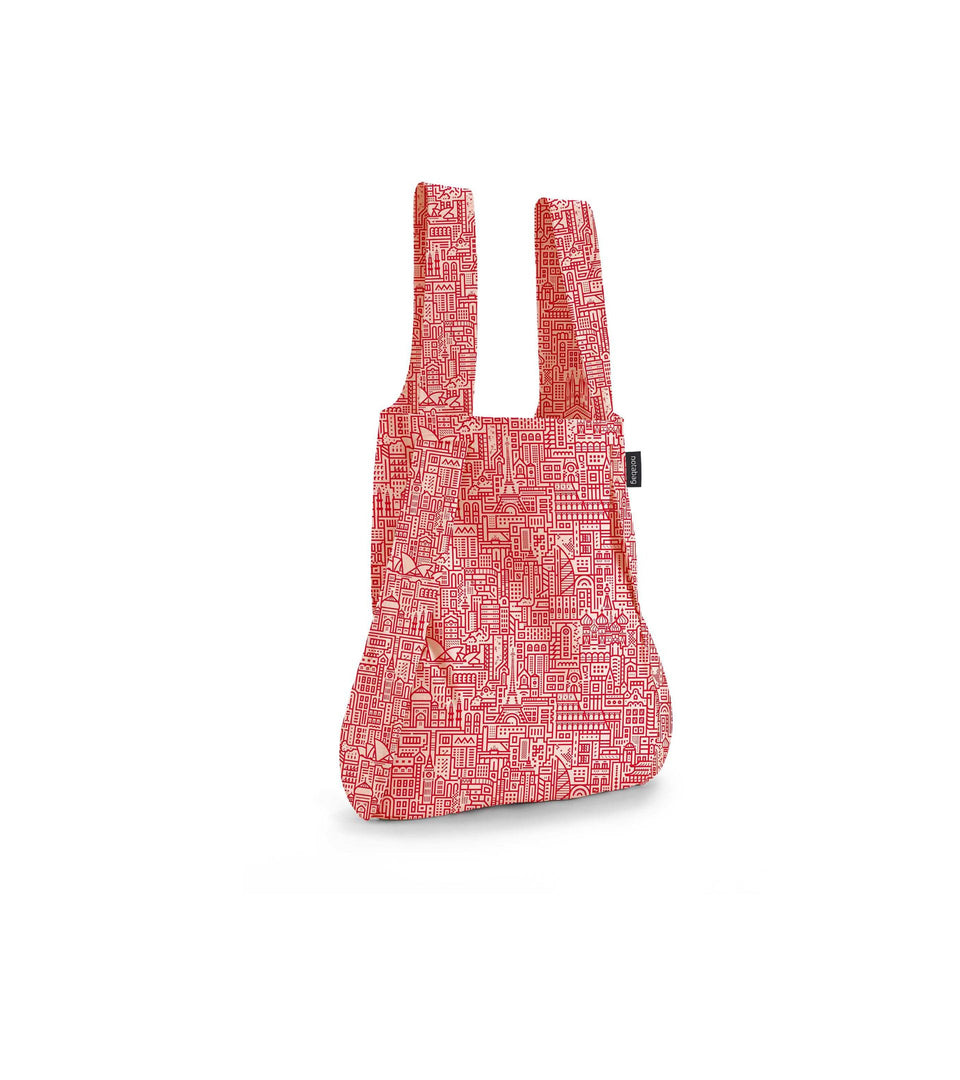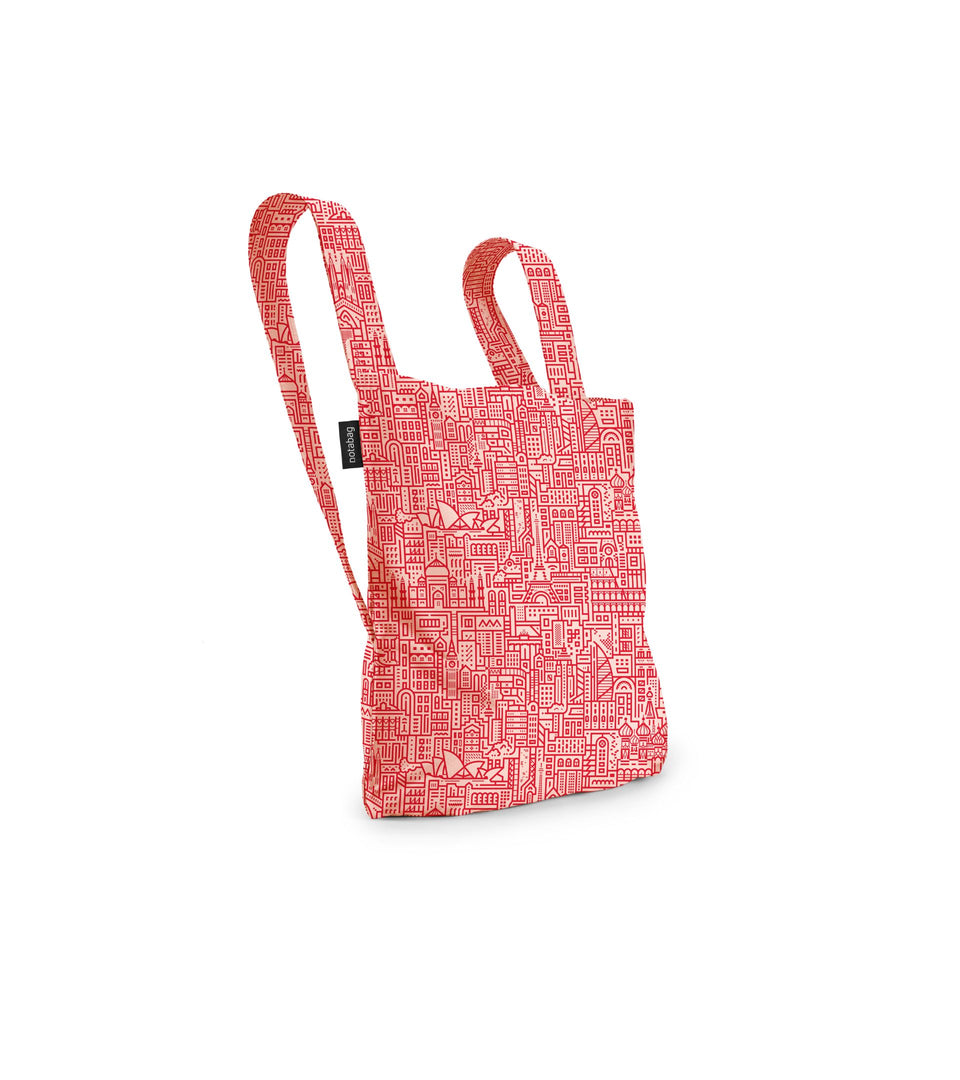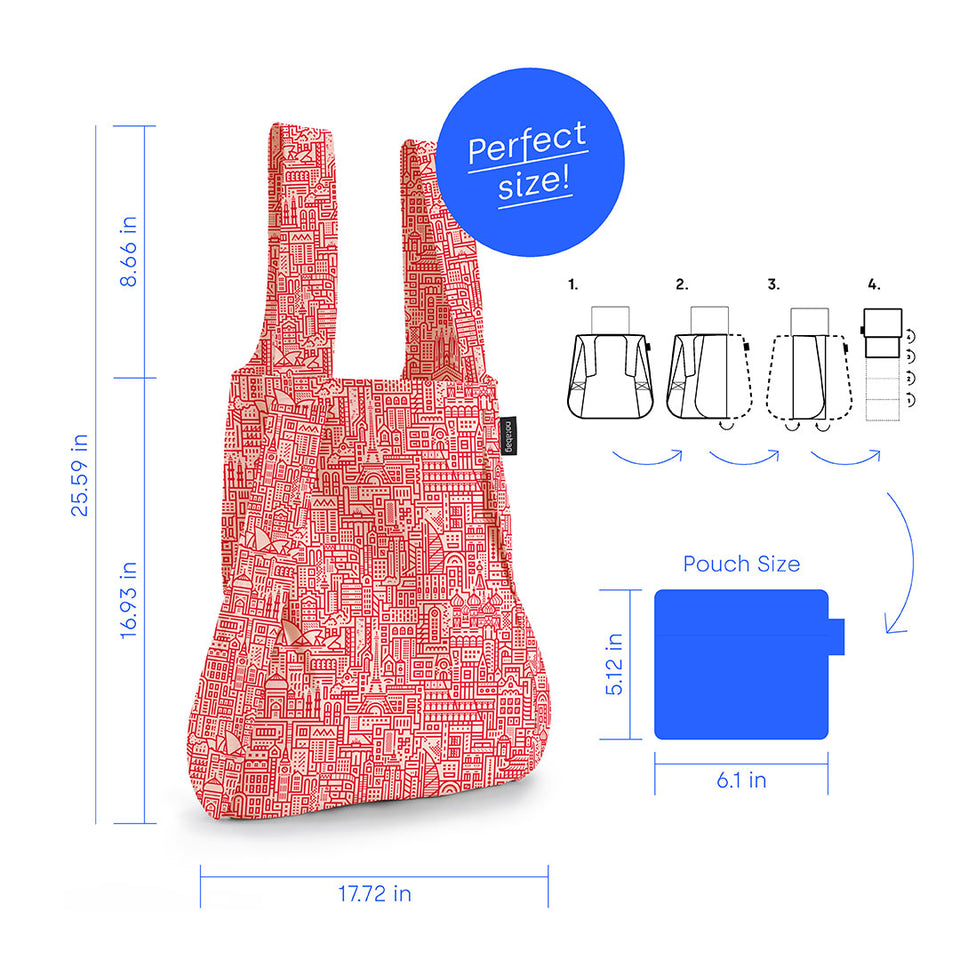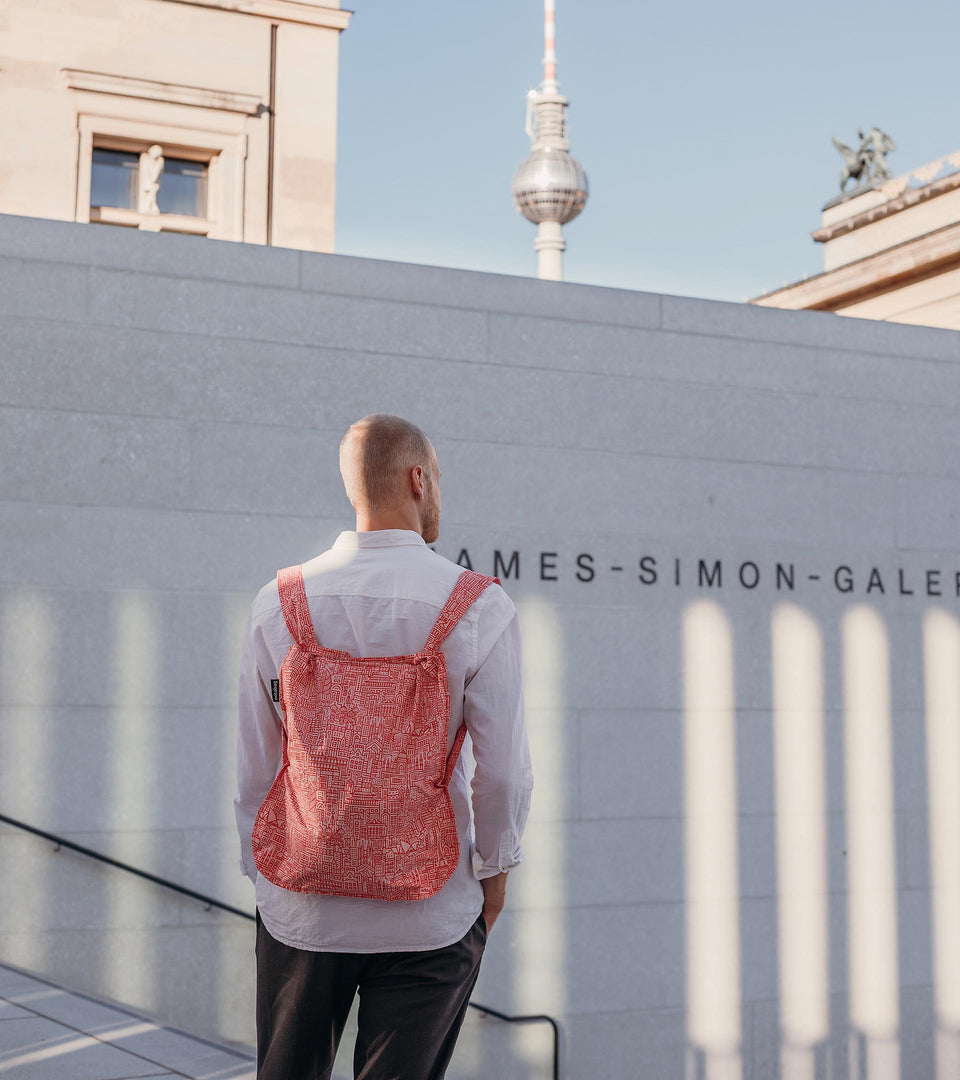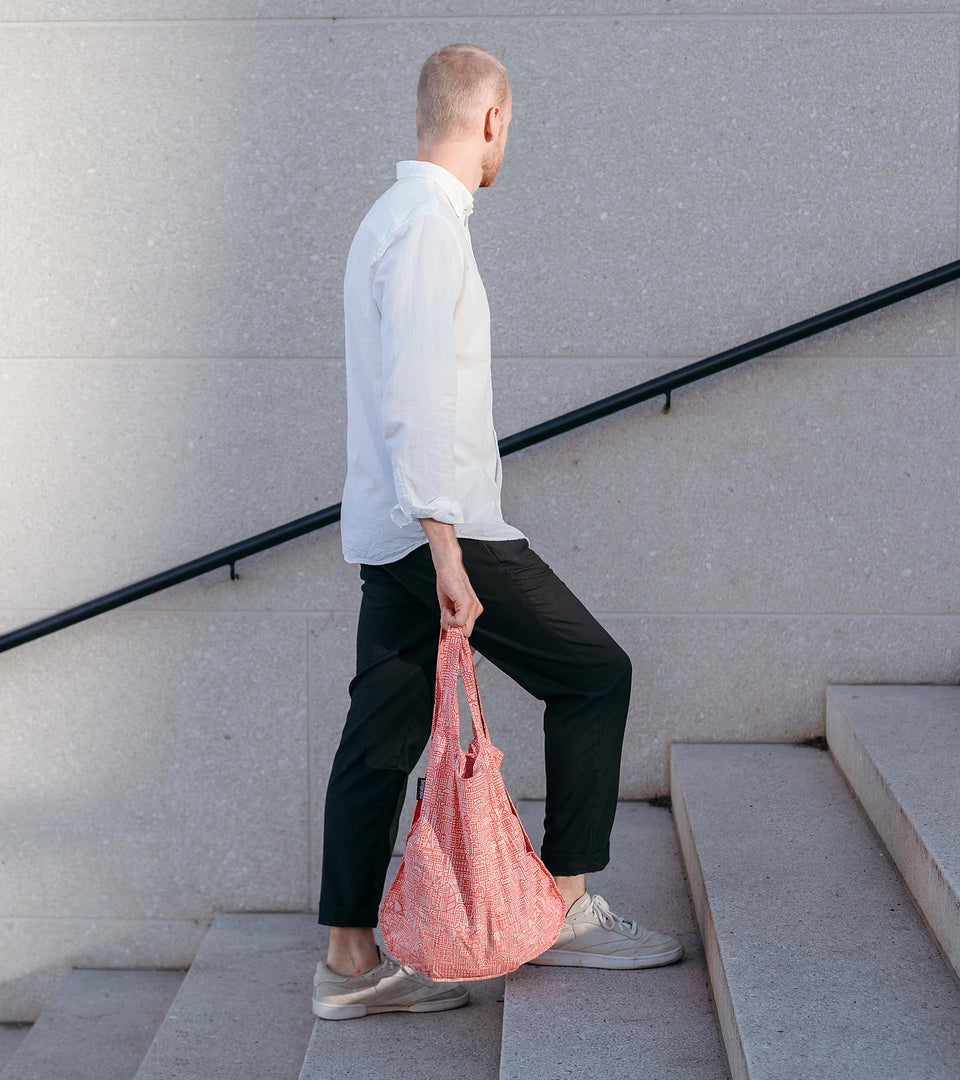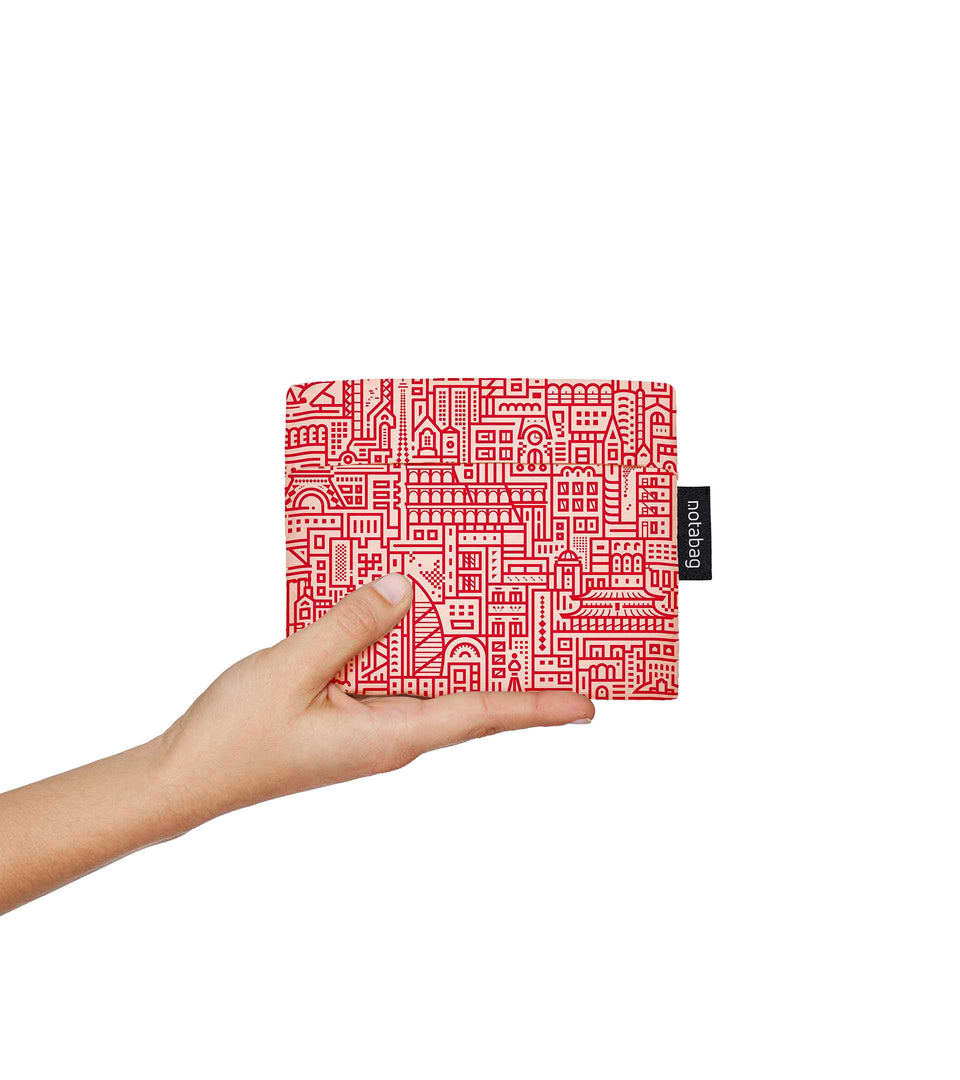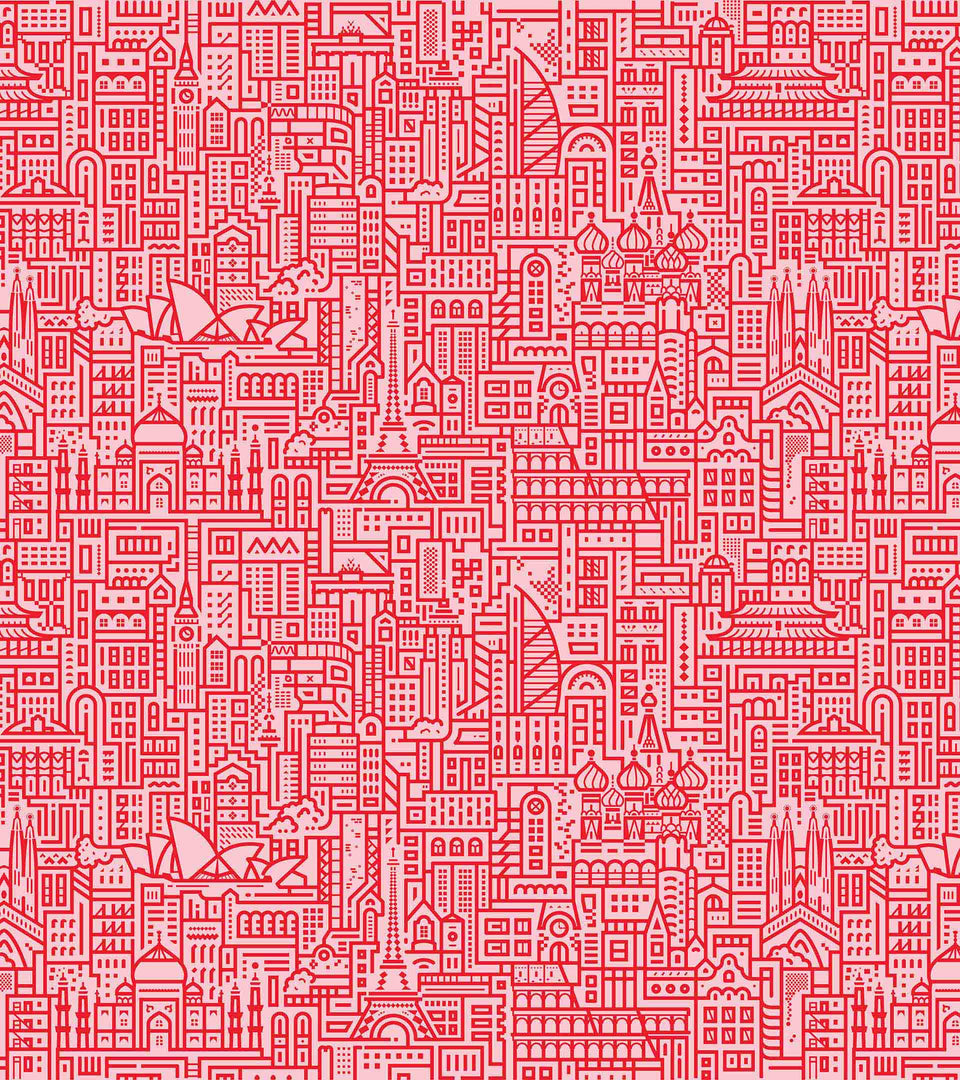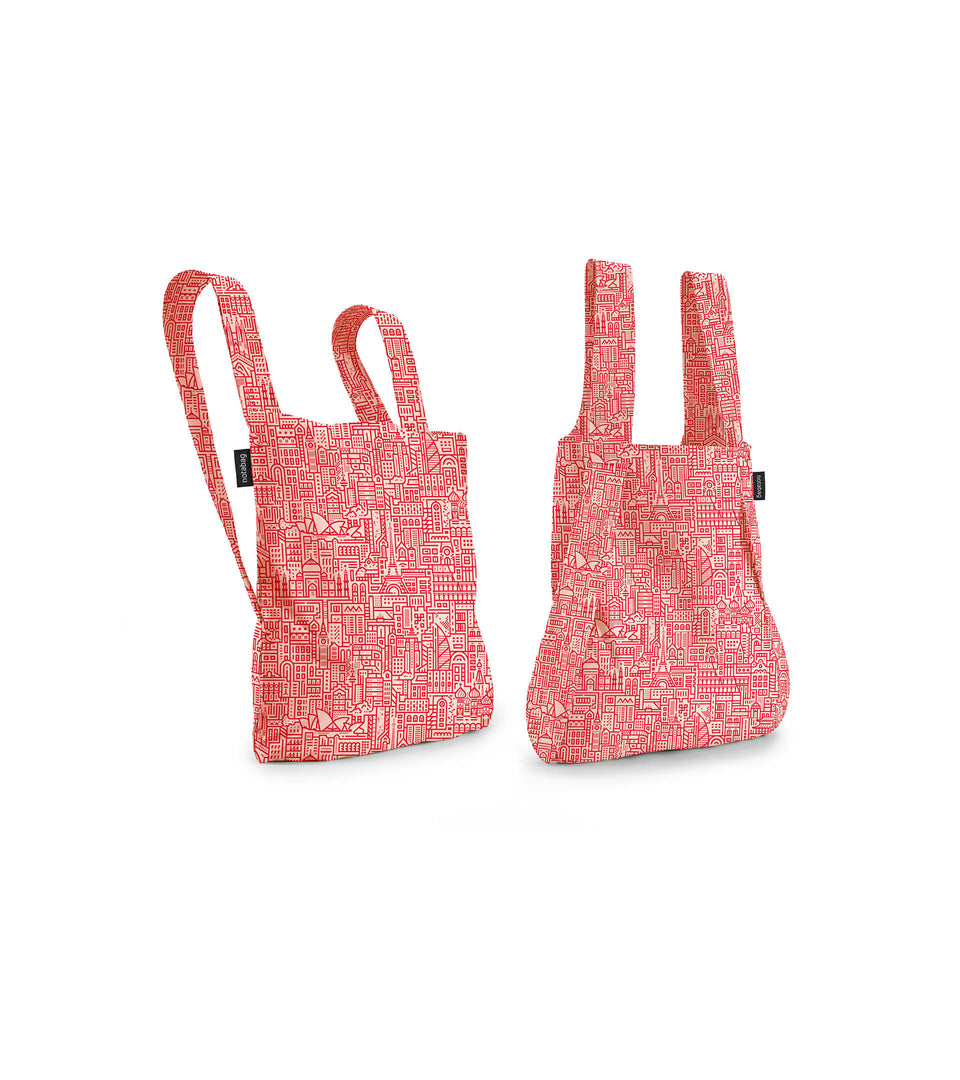 Product description
Notabag Original is a smart combination of a bag and a backpack. With a pull on the straps, it transforms from a reusable bag to a backpack. When it is not in use, it folds into its own pocket.
The Hello World Collection is a result of a collaboration with The City Works, a contemporary souvenirs brand based in Vienna.
The Hello World pattern by The City Works features many landmarks from different cities around the world. The Eiffel Tower, Colosseum, Taj Mahal, and Sydney Opera House are just a few of the many icons hidden within the detailed design.
By purchasing this product you contribute to our 1% for the Planet donation.
Specifications
– Print: 1-color overall screen print
– Size: 17,72 × 25,59 inch
– Pouch size: 5,12 × 6,1 inch
– Cotton & rip-stop nylon mix
– Reusable/eco-friendly
– Water-resistant
– Machine-washable
Shipping & Returns
Have a question about shipping and need more information?
Please visit our Shipping FAQ page.