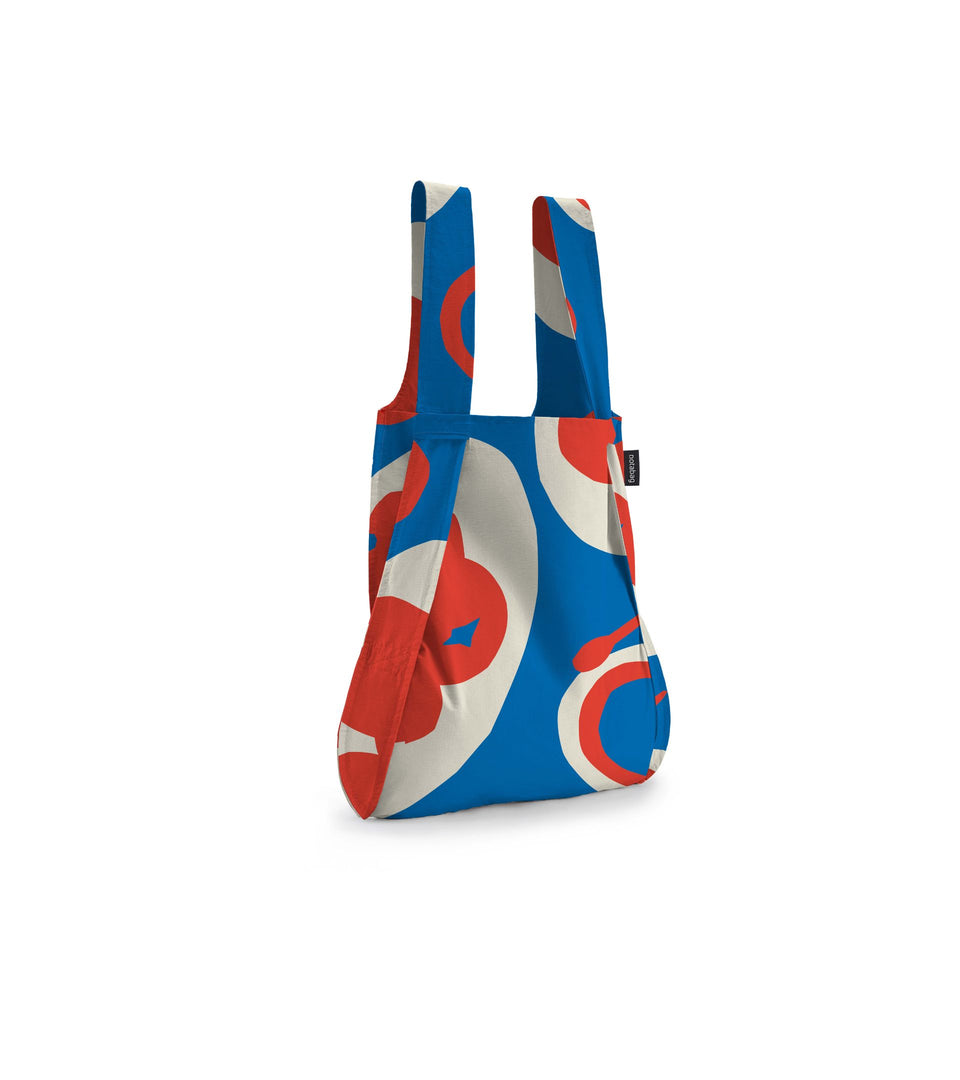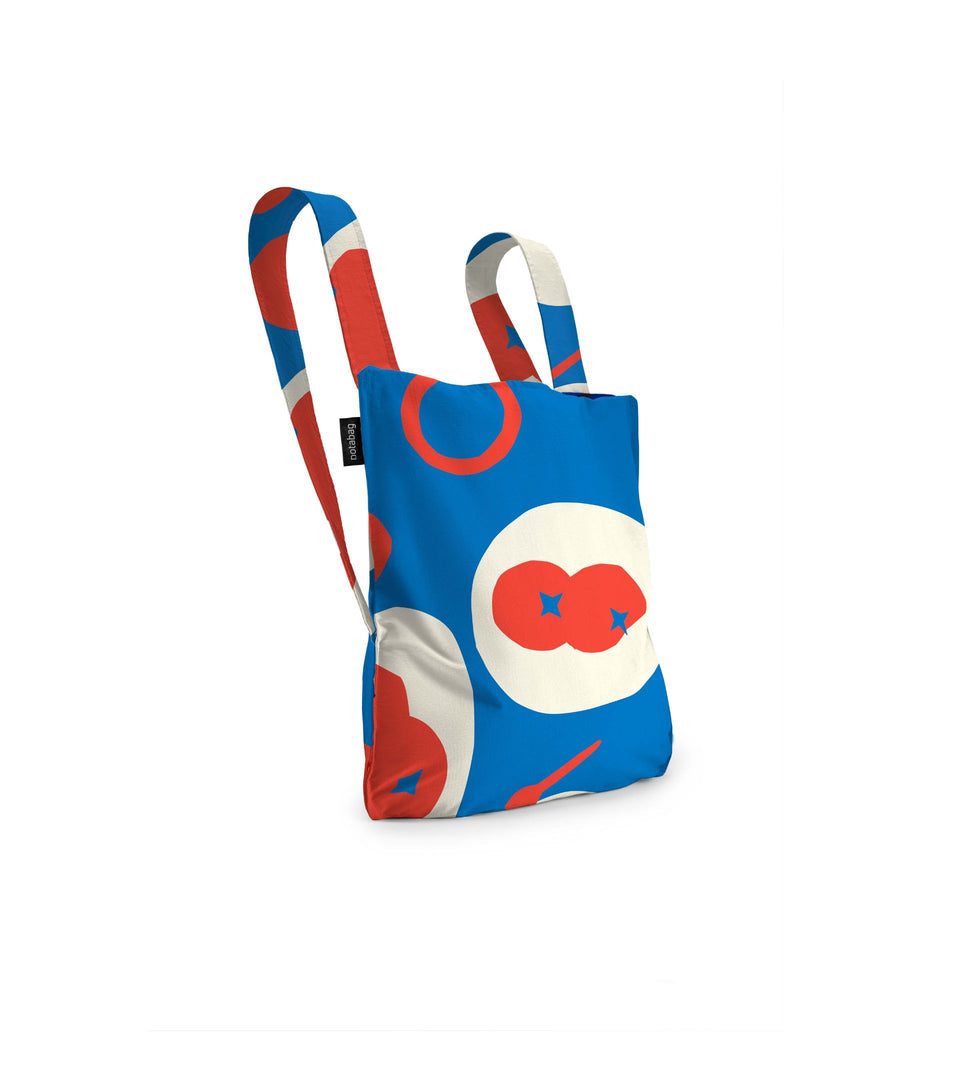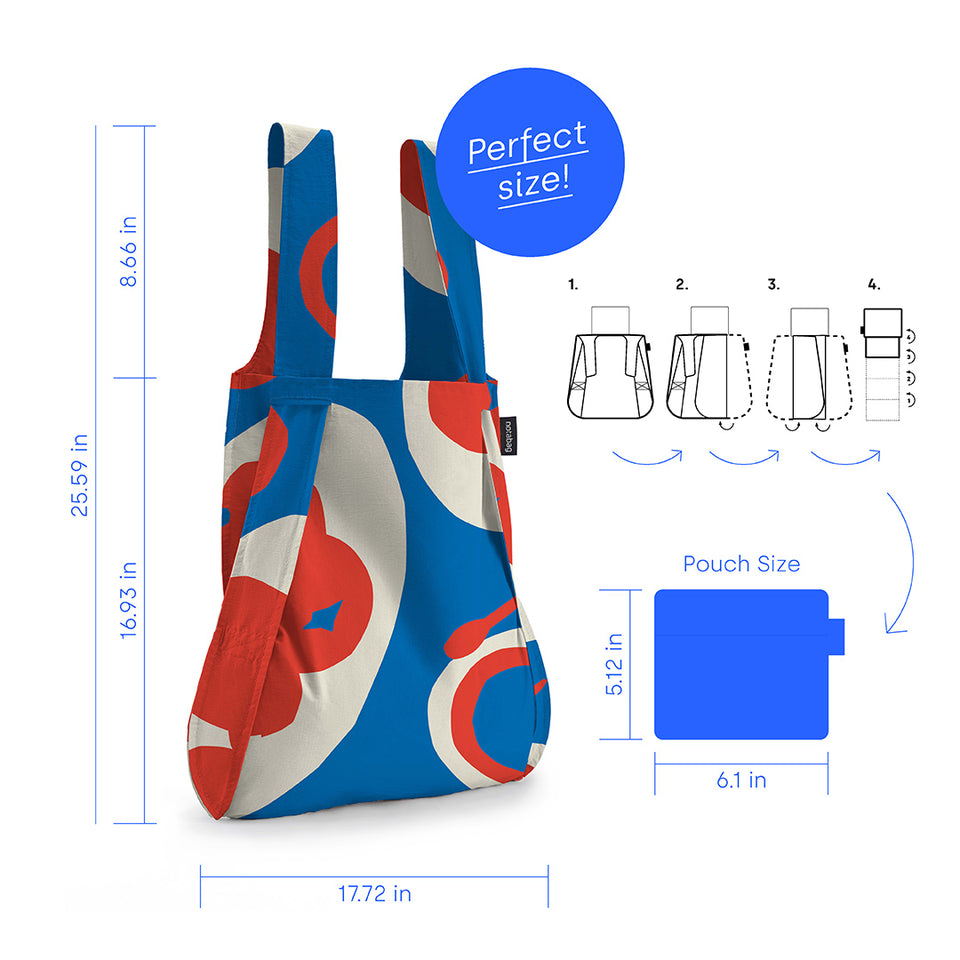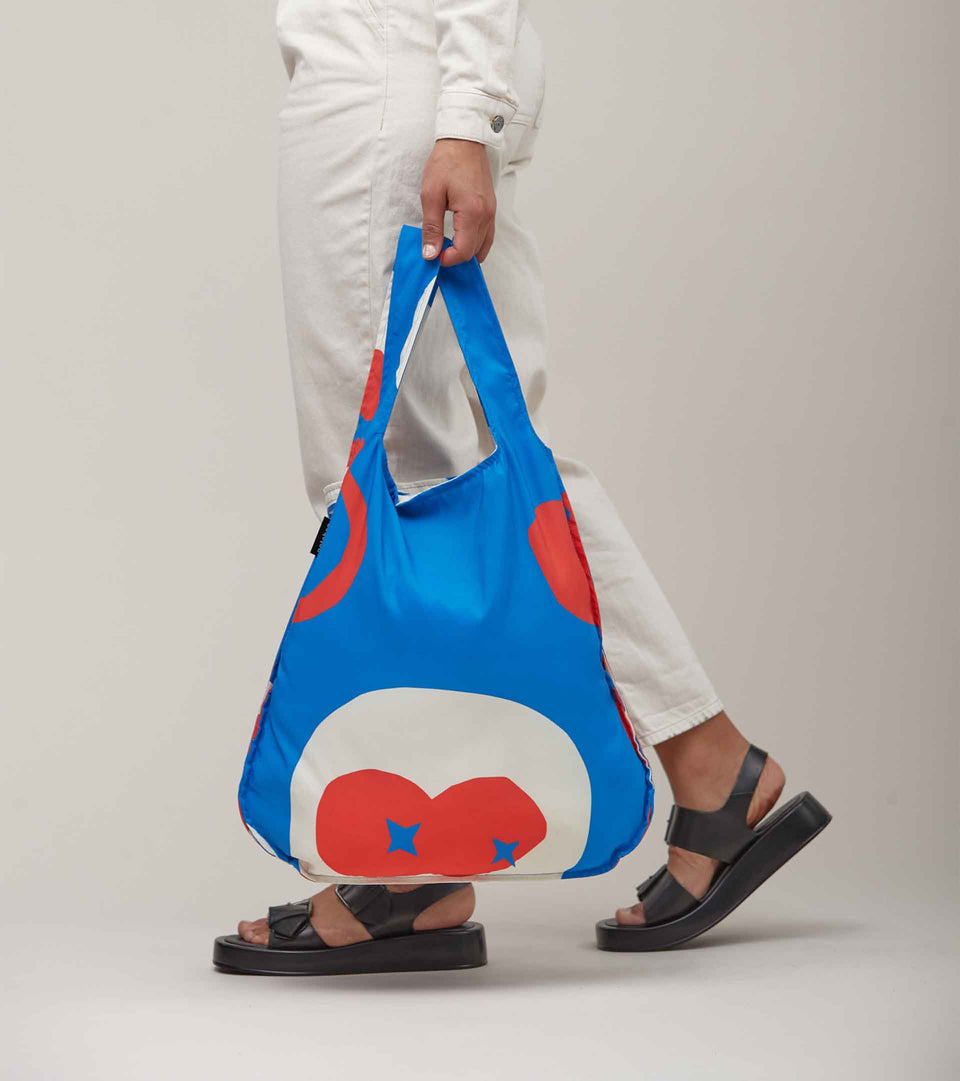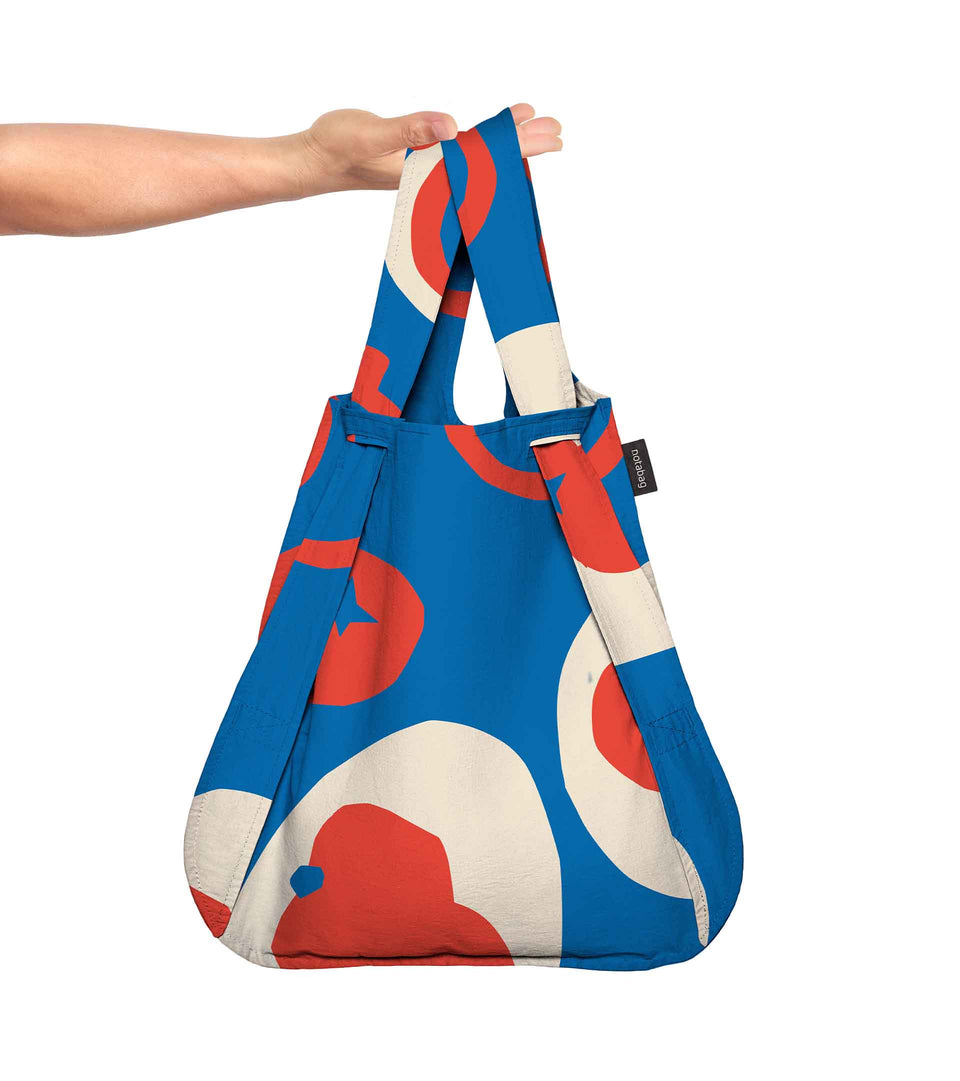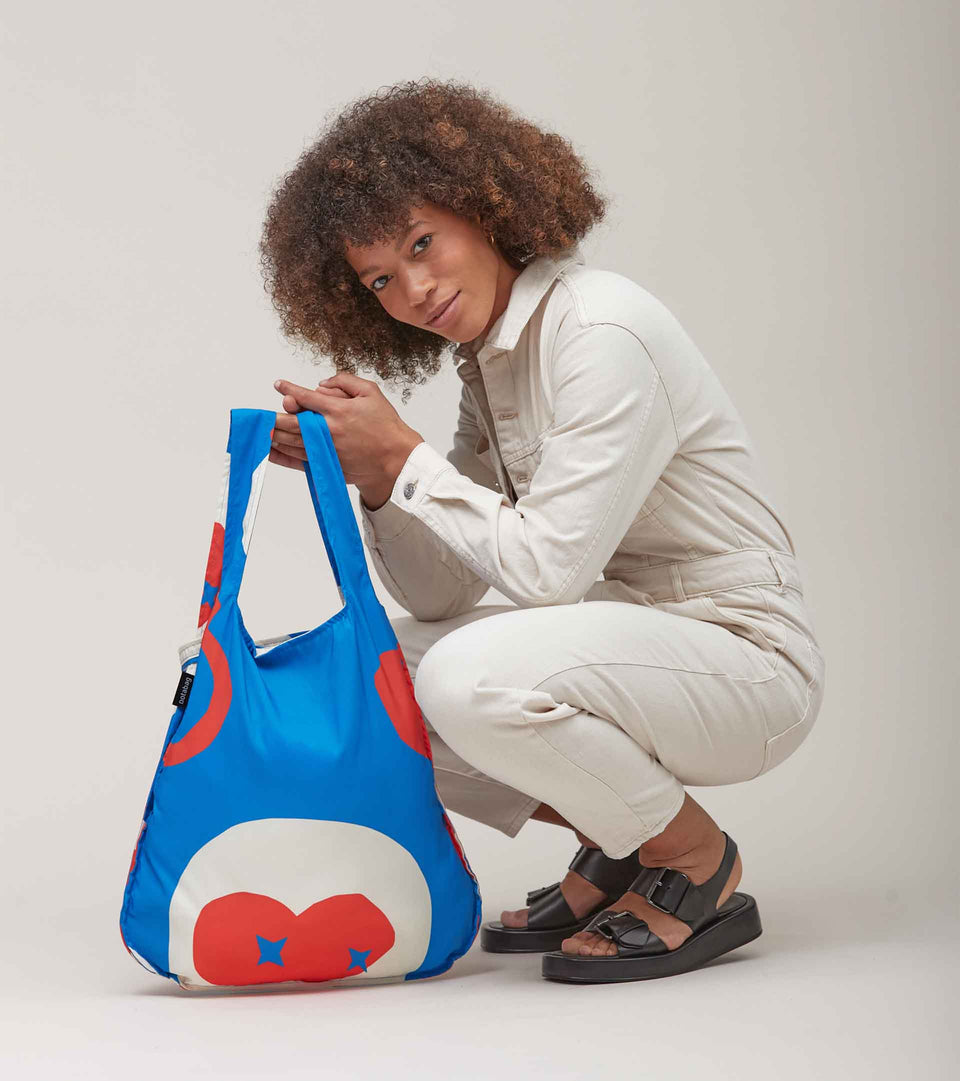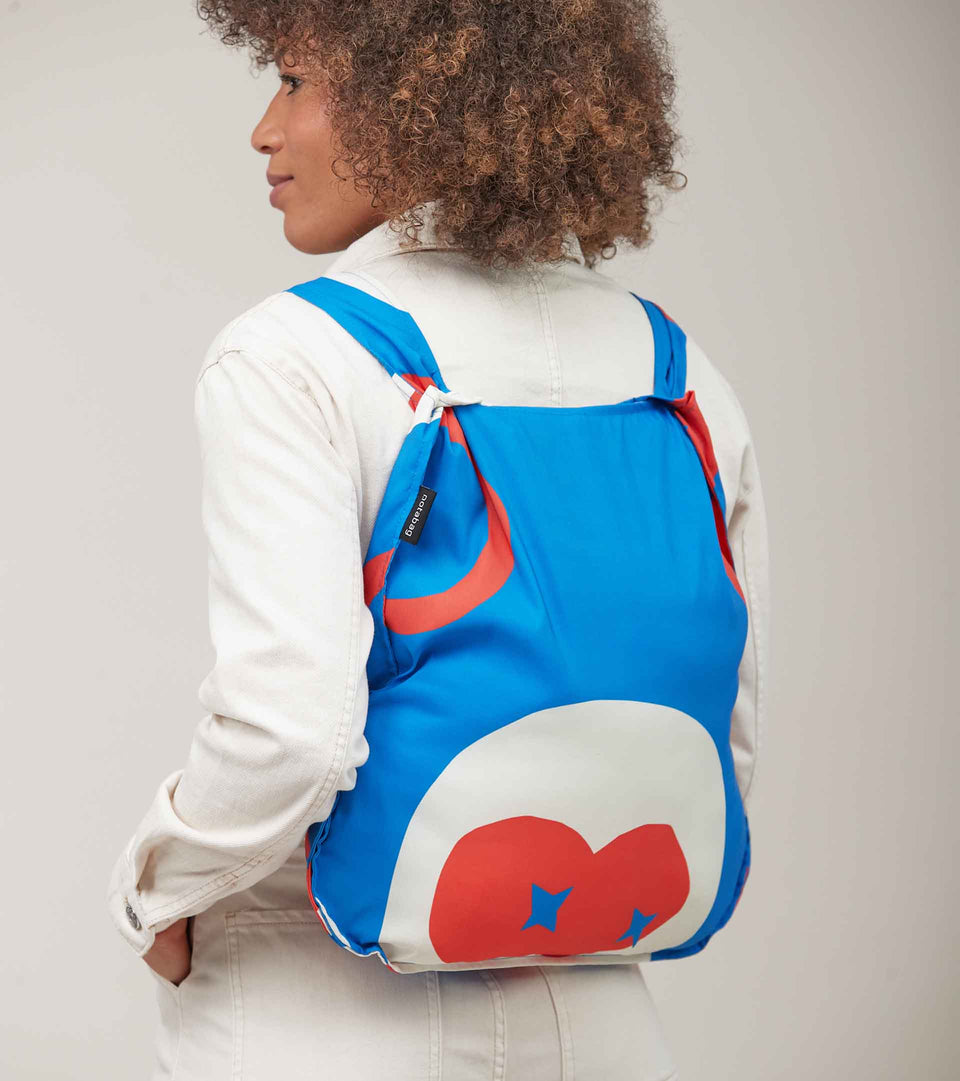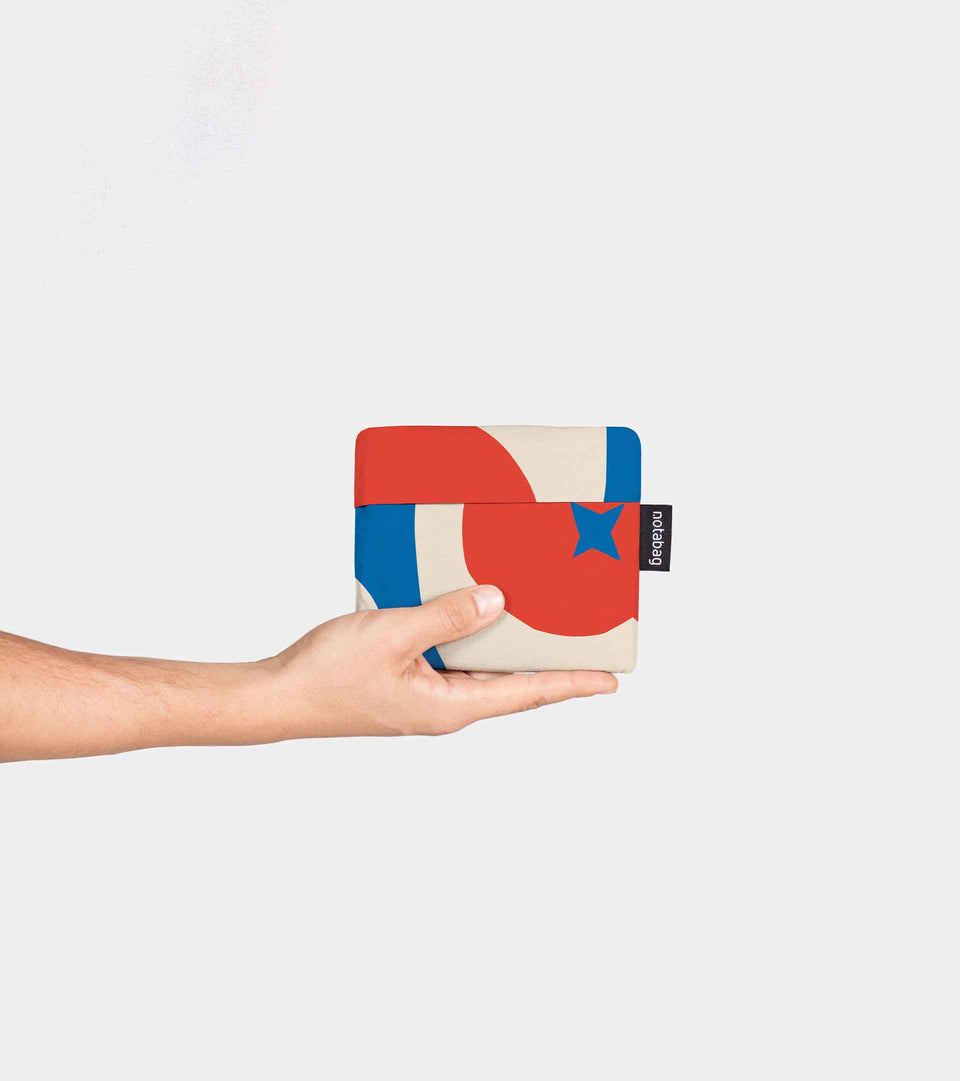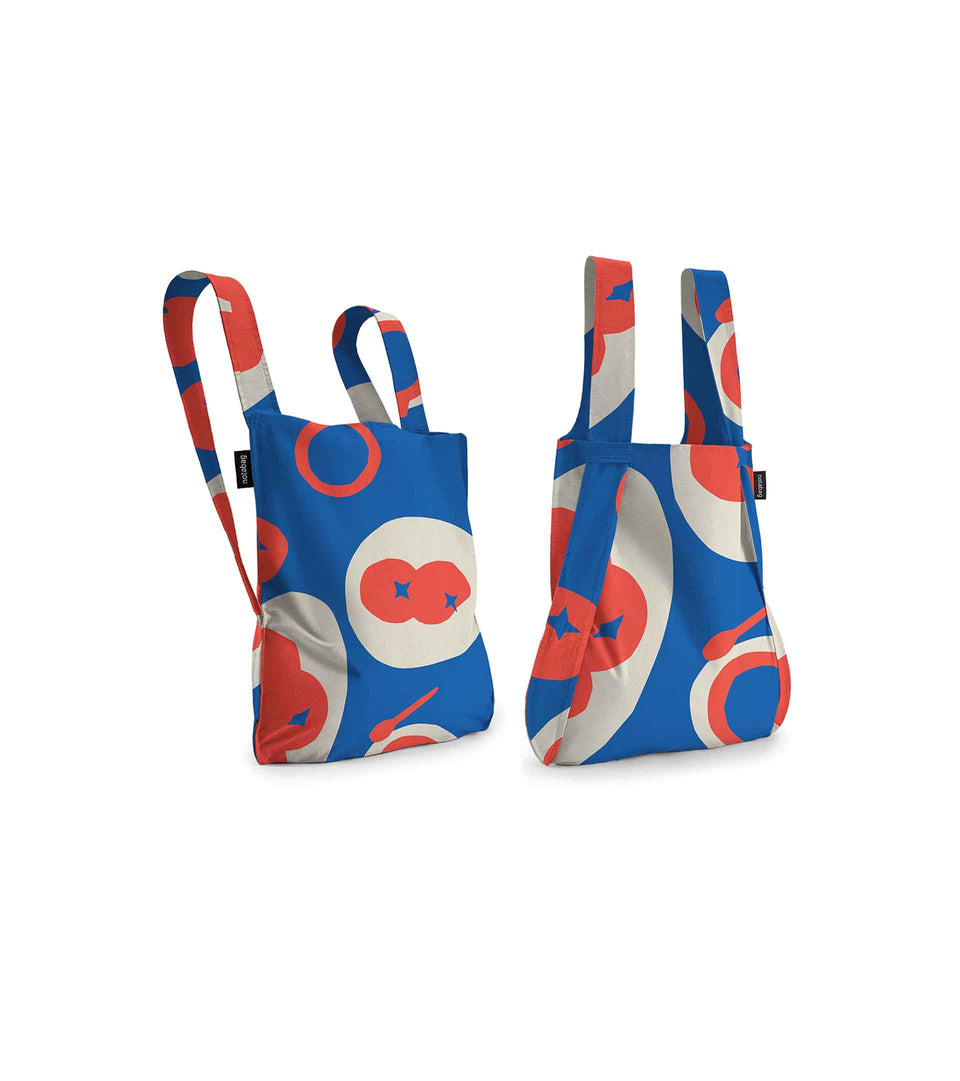 Product description
This special edition Picnic pattern by We Are Out Of Office is inspired by the early days of spring when the sun is calling to eat outside.

Notabag is the smart combination of a bag and a backpack. It transforms with a single pull on the straps, so you can put it on your back and free your hands.

Inside the bag, there is an attached pocket where you can keep your wallet or your keys. When the bag is not in use, it folds into that pocket and becomes a hand-sized pouch.

This sleek, eco-friendly tote changes the rules, adapting to everyday life; practical and flexible like no other.
By purchasing this product you contribute to our 1% for the Planet donation.
Specifications
– Size: 17,72 × 25,59 inch
– Pouch size: 5,12 × 6,1 inch
– 100% Polyester 
– Reusable/eco-friendly
– Water-resistant
– Machine-washable
– Holds up to 33 lbs

Shipping & Returns
Once you place an order, you will receive a confirmation email from us. All orders placed on Monday through Friday, excluding German holidays, will be processed the same day. Depending on product availability and payment verification, orders will be shipped within the next 2 working days. Orders placed on the weekend or holidays will be processed the following business day.
Delivery Time
Have a question about shipping and need more information?
Please visit our Shipping FAQ page.