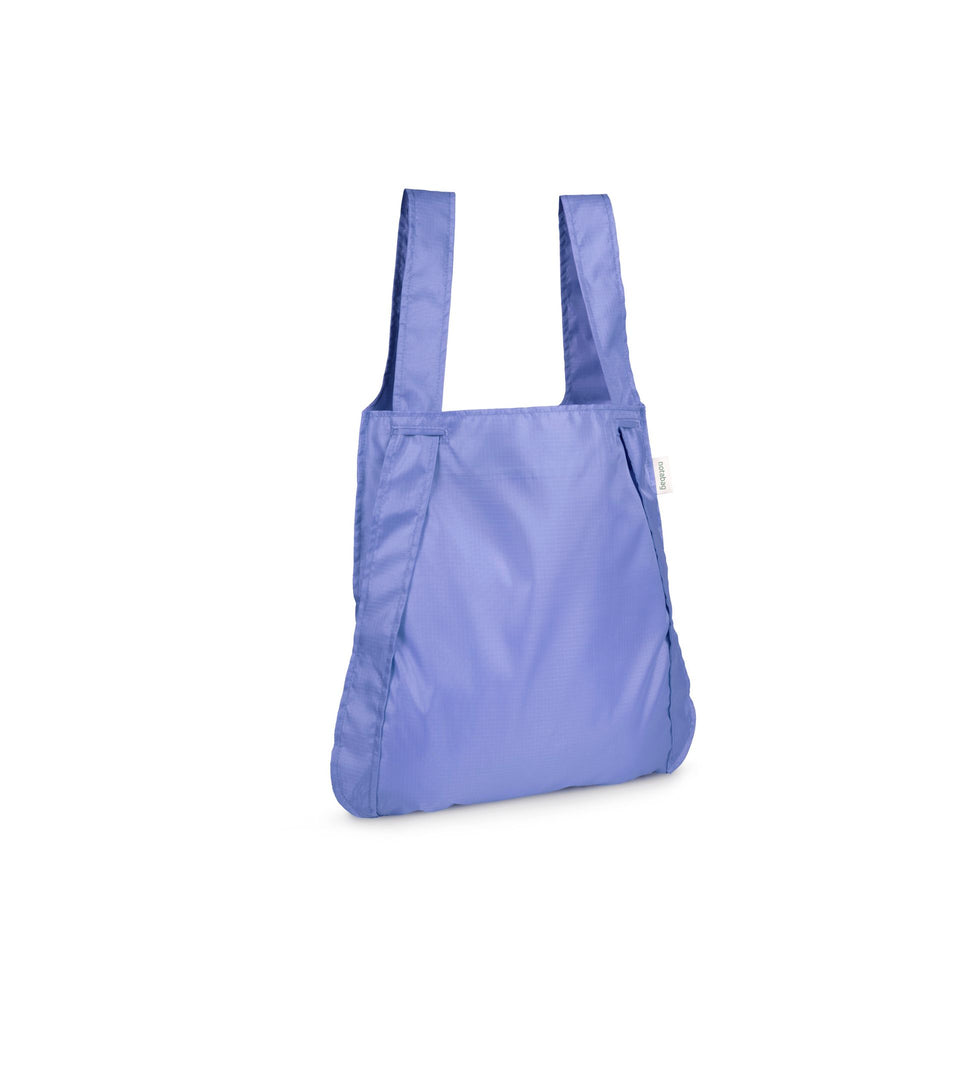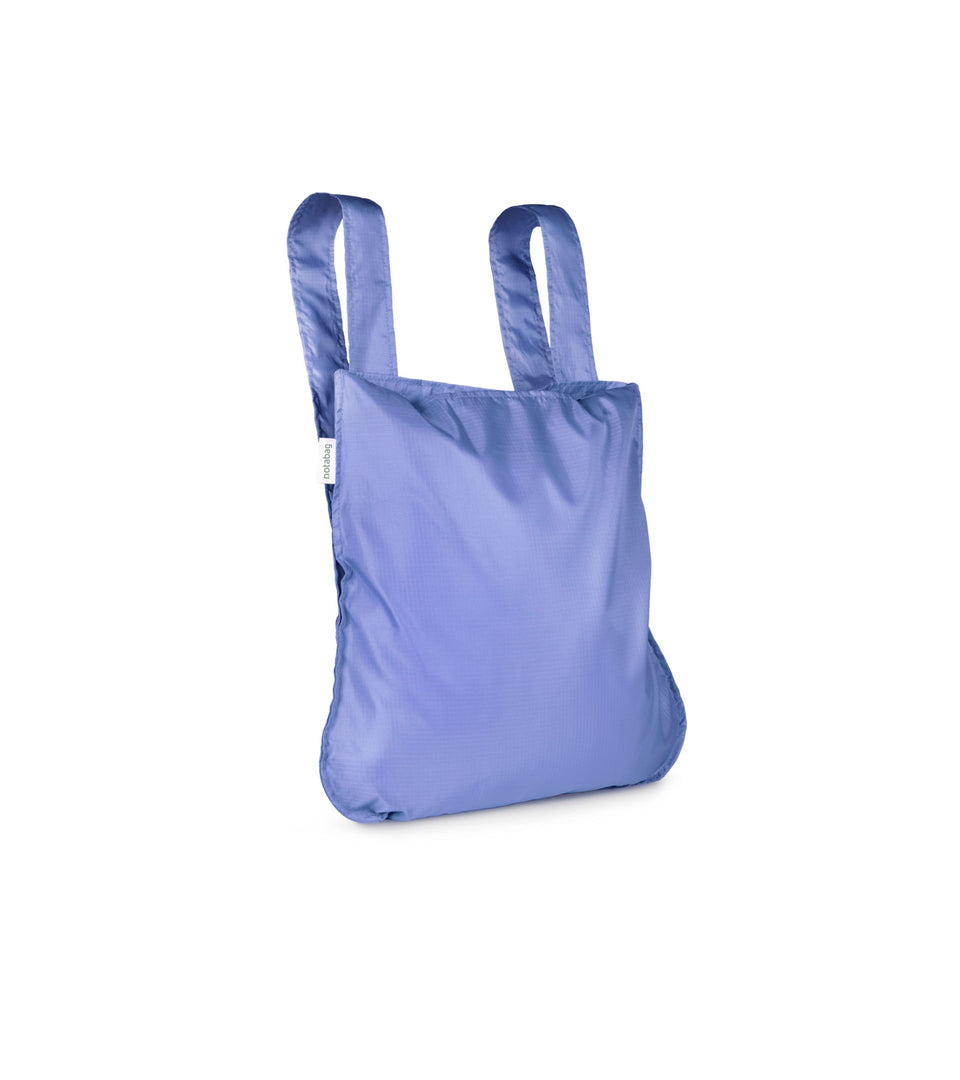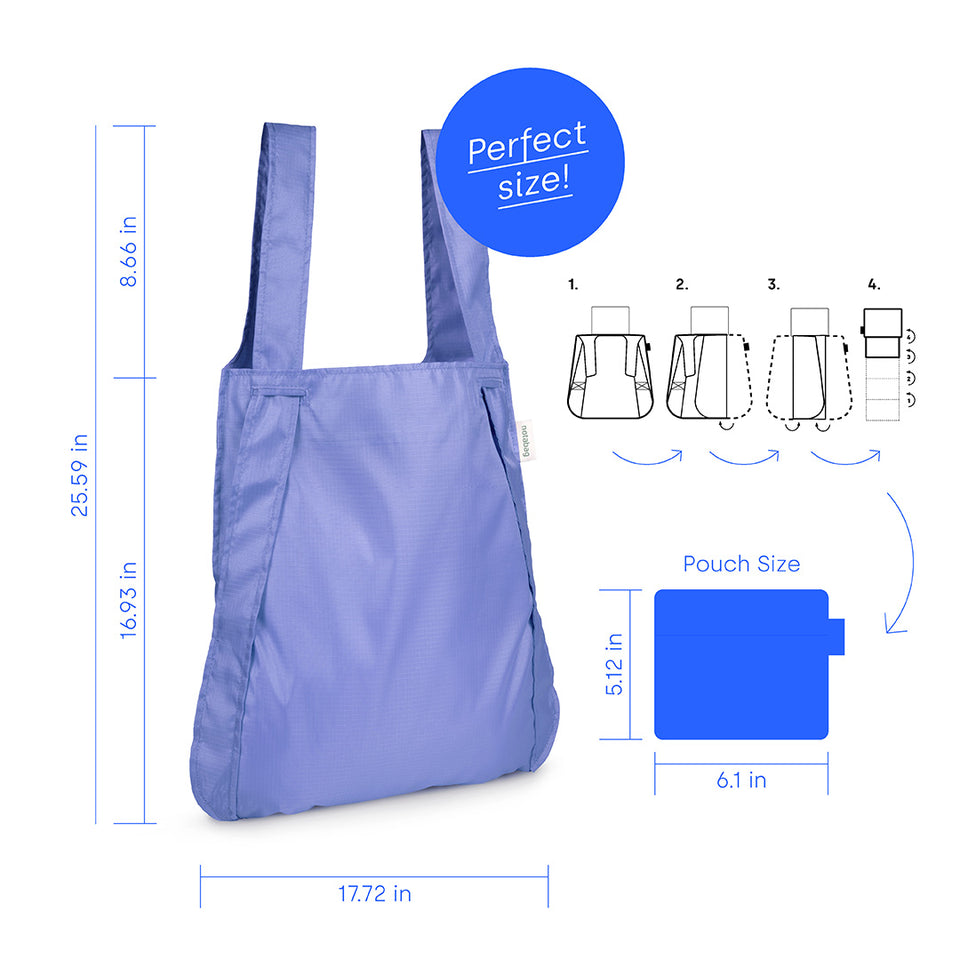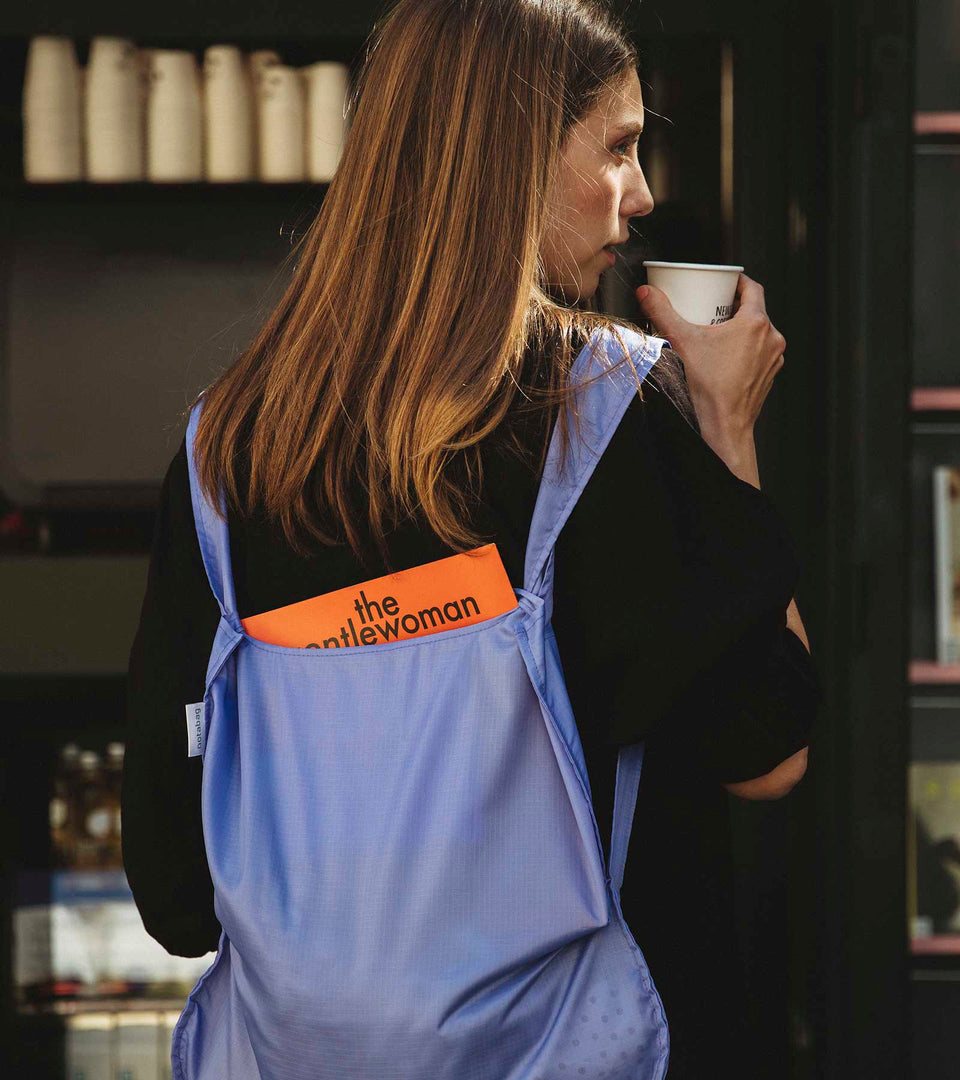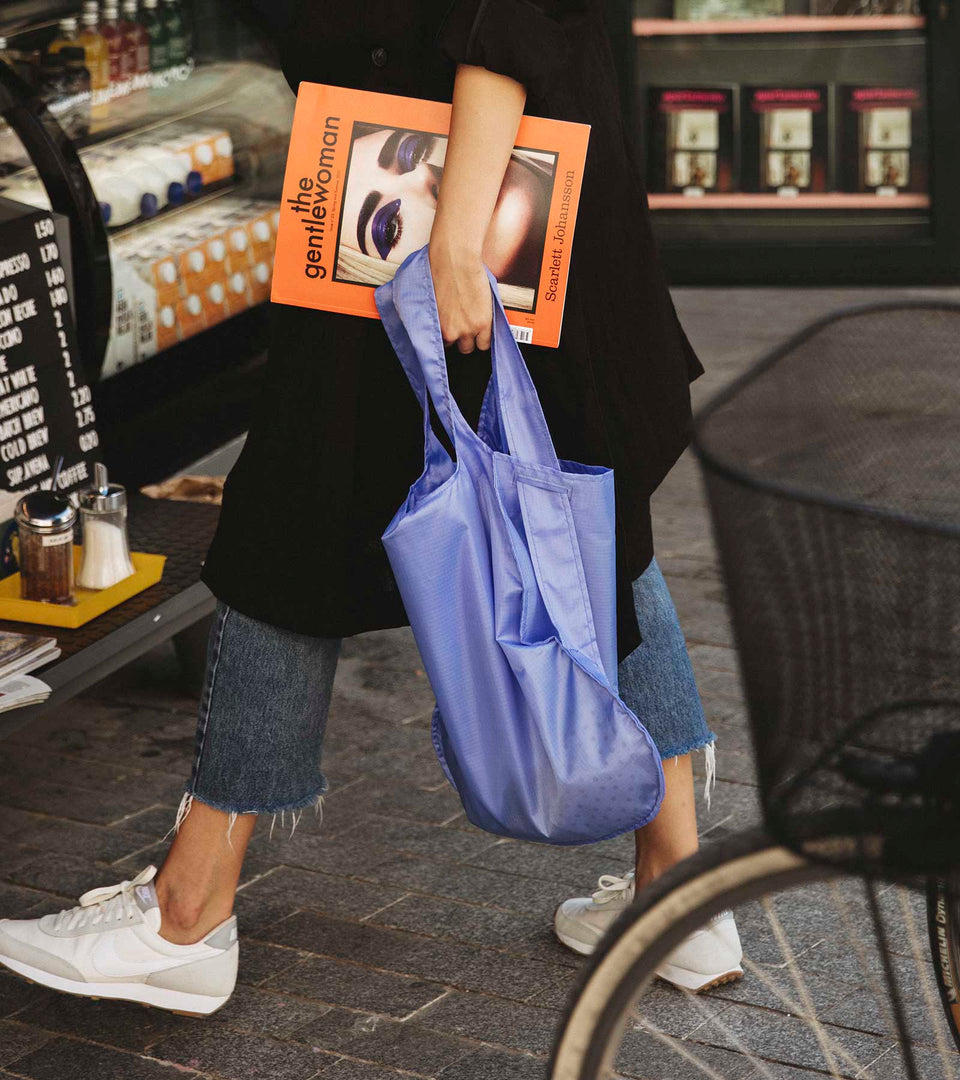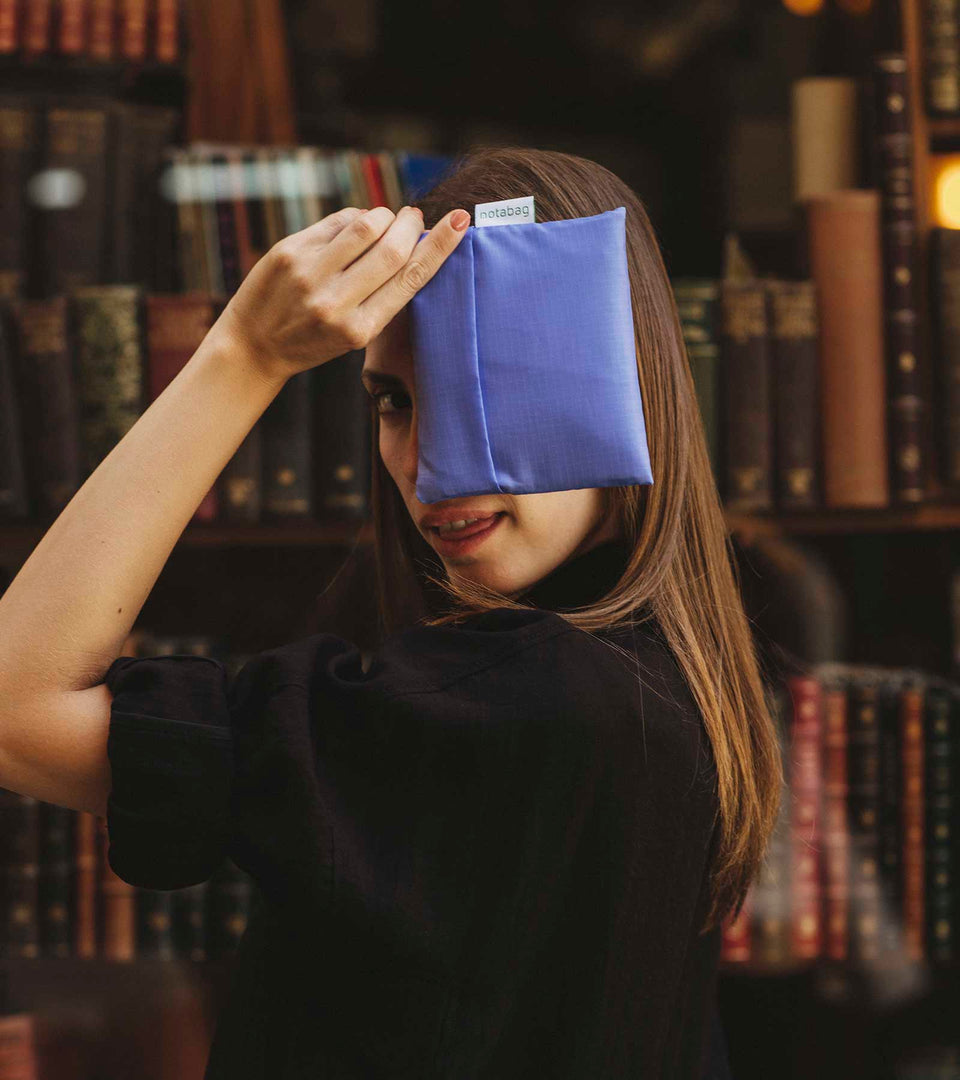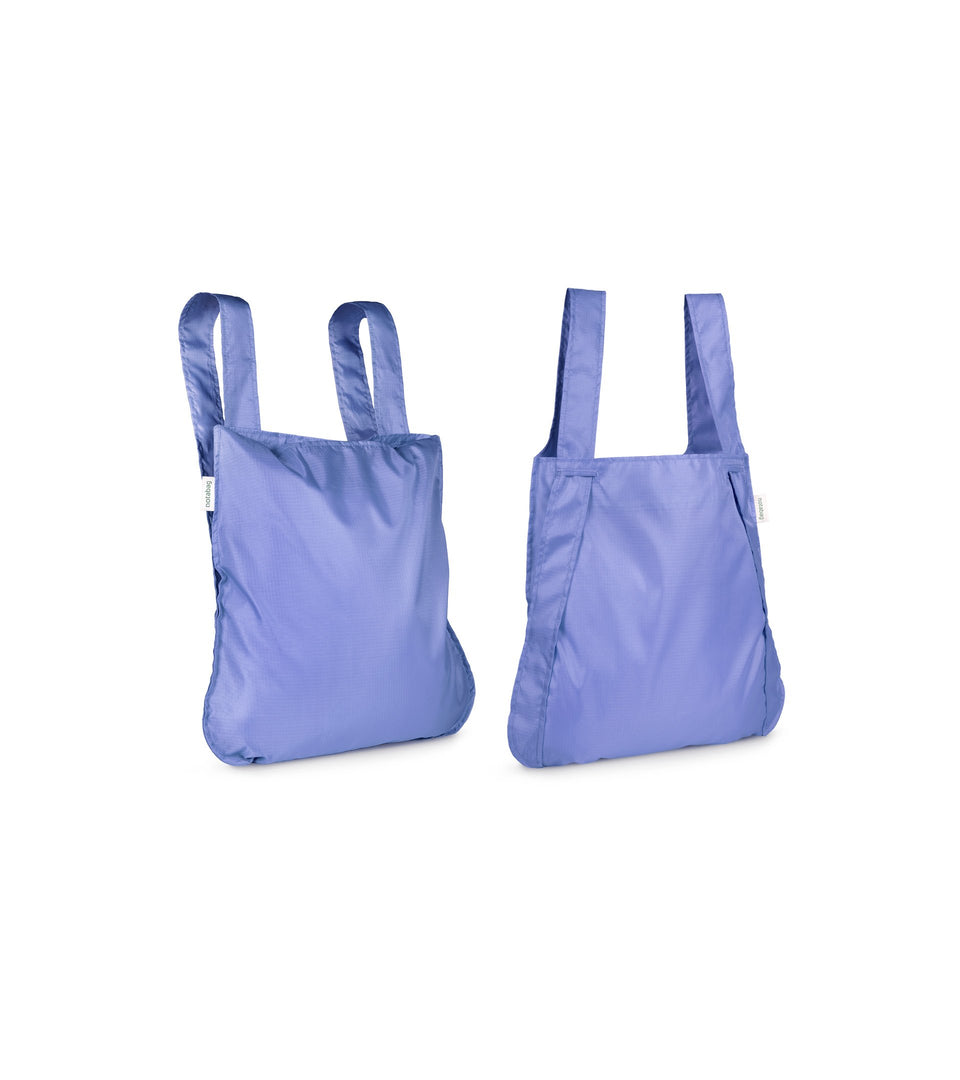 Product description
At Notabag we care about what you care. Notabag Recycled Cornflower is our answer to your biggest request – a sustainable material.

By settling on a recycled Notabag, you are giving 12 plastic bottles a second life cleaning up our planet. This new alternative is a smart combination of a bag and backpack serving your mindful and eco-conscious lifestyle.

With a single pull on the straps, Notabag Recycled Cornflower transforms into a backpack. Free your hands easily and enjoy your work route changing into a stroll by a flied.

The 100% Recycled PET Polyester is water-resistant and machine washable and will hold up to 44 lbs. This tote fits all your favorite snacks or books. When it's not in use, it folds into its own smaller pouch.

By purchasing this product you contribute to our 1% for the Planet donation.
Specifications
– Size: 17,72 × 25,59 inch
– Pouch size: 5,12 × 6,1 inch
– 100% Recycled PET Polyester 
– Reusable/eco-friendly
– Water-resistant
– Machine-washable
– Holds up to 44 lbs

Shipping & Returns
Have a question about shipping and need more information?
Please visit our Shipping FAQ page.